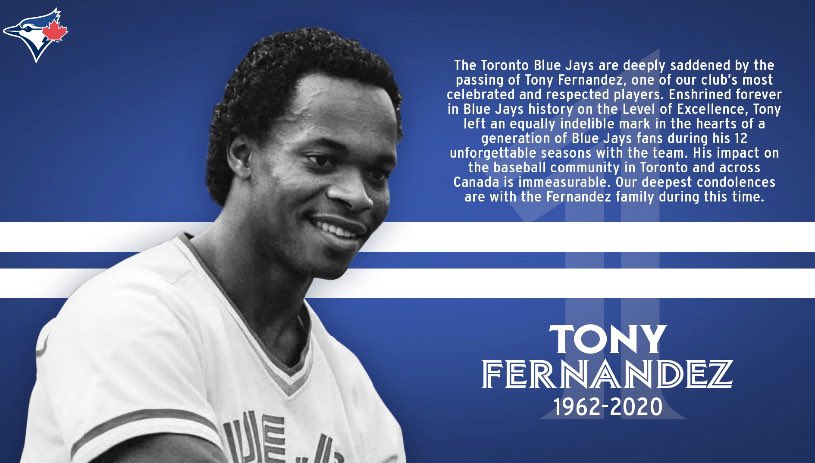 The Blue Jays confirmed his death Sunday, calling Fernandez "one of our club's most celebrated and respected players.
"Tony left an equally indelible mark in the hearts of a generation of Blue Jays fans during his 12 unforgettable seasons with the team. His impact on the baseball community in Toronto and across Canada is immeasurable."
Fernandez had been dealing with kidney disease and suffered a stroke, according to Hector Gomez of Deportivo Z101.