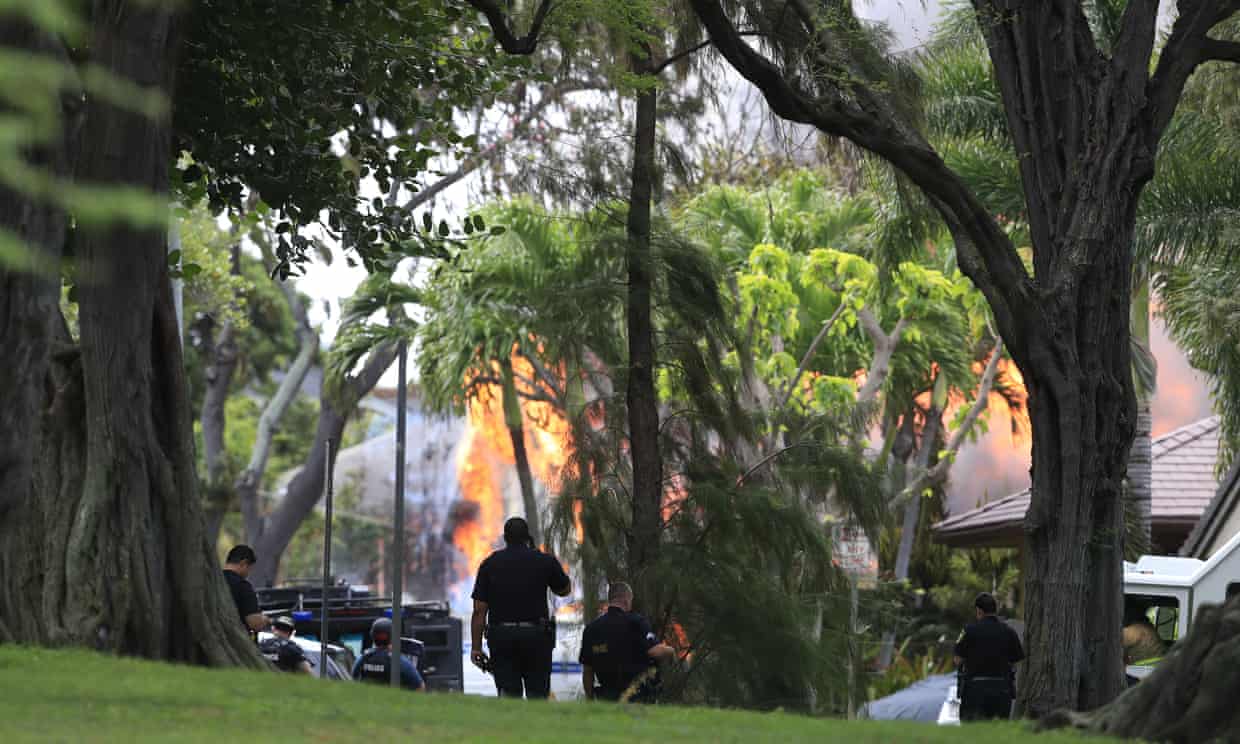 Two police officers were killed in the line of duty on Sunday in Honolulu, Hawaii Gov. David Ige said on Twitter, following a string of events that allegedly began with an attempted eviction.
The officers were met with gunfire after responding to a call about a stabbing at a home at the far end of Waikiki Beach between the Honolulu Zoo and the Diamond Head State Monument. Hawaii News Now, citing police sources, reported the man first stabbed his landlord after she tried to evict him, then fired at responding police officers and set fire to the home.
"As we express our condolences to their families, friends and colleagues, let us also come together to help and support those who have been forever changed by this tragedy," Ige said.