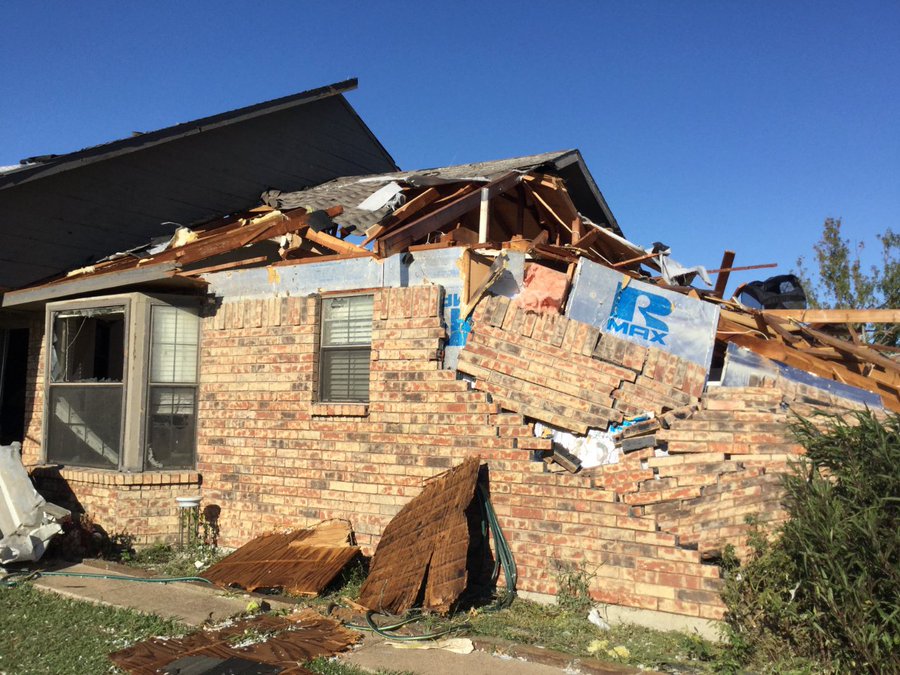 Mayor Eric Johnson said Dallas residents were fortunate that Sunday night's storms have largely only caused property damage.
At least one tornado is believed to have touched down in the Preston Hollow area of the city, decimating homes and businesses.
No deaths have been reported, and three people are in the hospital with non-life-threatening injuries, city officials said.
"Considering the path that the storm took — you know it went across a pretty densely populated part of our city — I think we should consider ourselves very fortunate that we did not lose any lives," Johnson said during a Monday morning news conference at Dallas City Hall.
The National Weather Service is working to confirm the tornado in Dallas.