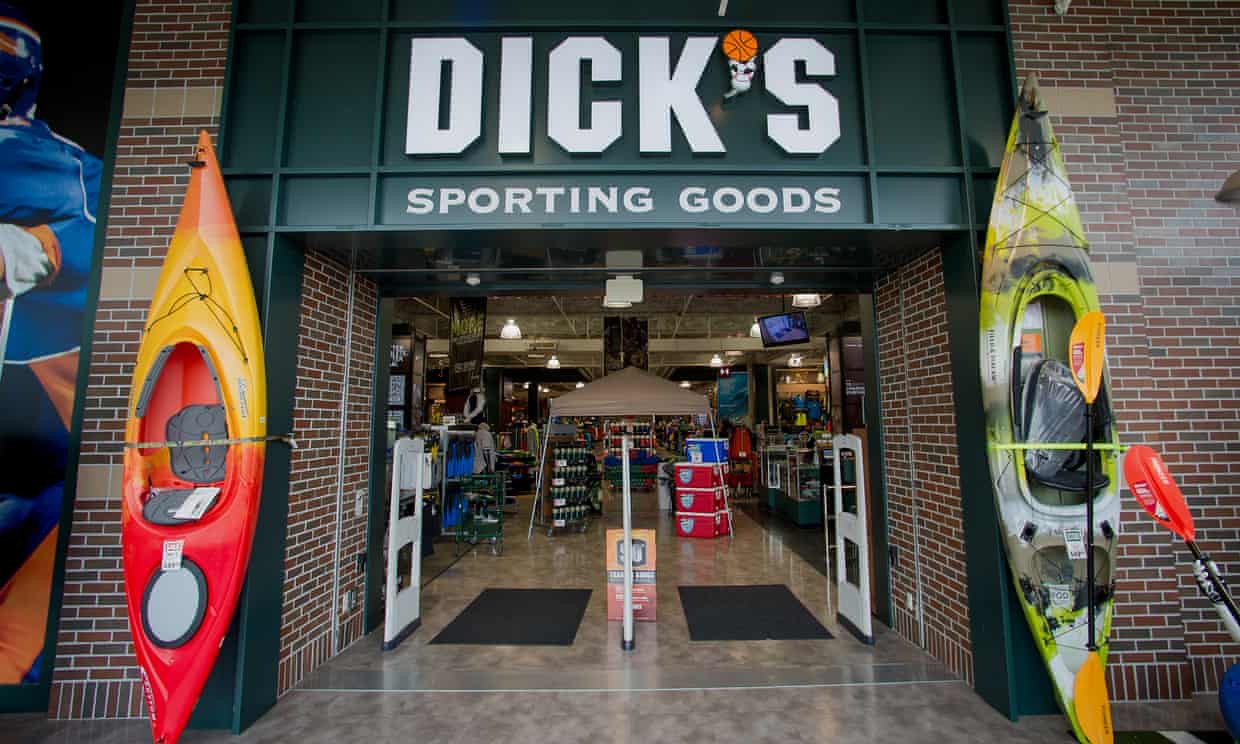 One of America's biggest gun retailers is reportedly exploring halting firearms sales and moving out of the business entirely.
Earlier this year, Dick's Sporting Goods announced it was pulling guns, ammunition and firearms accessories out of 125 of its stores where sales were down and said it would study the impact on overall performance.
Now the company, which has a total of more than 720 stores across the US, is conducting tests to assess whether to completely pull out of the hunting category, reports CNN.
The company is expected to share the results of the test publicly on Thursday, when it will also announce its quarterly results.