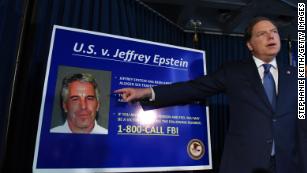 When Detective Michael Fisten hung up his badge after 30 years in law enforcement and started a new career as a private investigator, he thought his first case wouldn't last more than a couple of weeks.
"How hard could it be," he thought to himself.
That was more than a decade ago. Today Fisten's first case is still going strong. That's because the subject of his investigation was Jeffrey Epstein, the jet-setting multimillionaire with a criminal sexual interest in young girl.
At the time Fisten started investigating the case in 2009, Epstein and prosecutors had already signed a controversial "non-prosecution agreement" that allowed the financier to plead guilty to less serious sex offenses and escape punishment for alleged trafficking crimes that could have landed him in prison for the rest of his life.