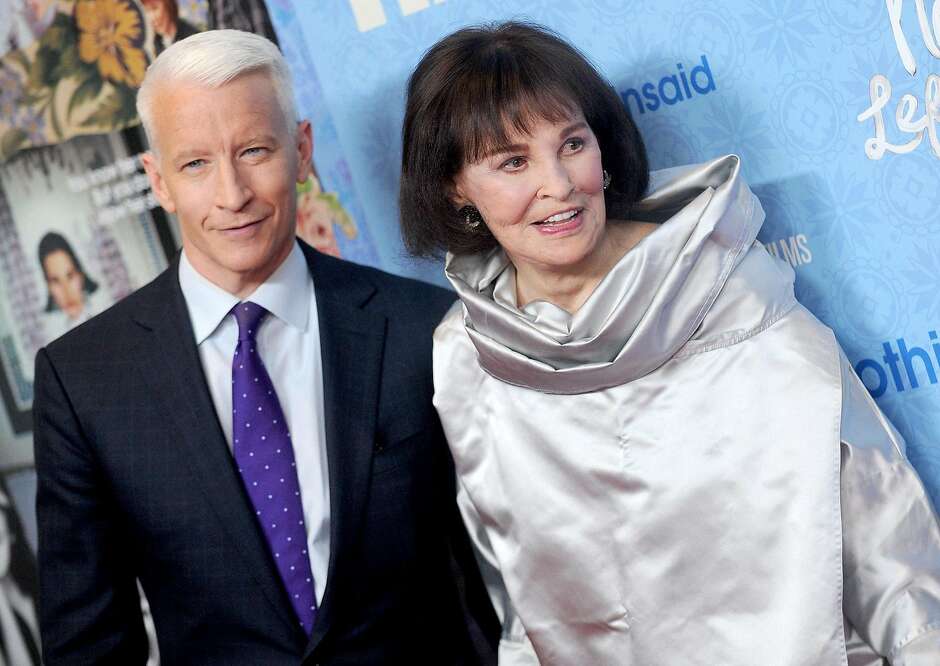 Gloria Vanderbilt, the intrepid heiress, artist and romantic who began her extraordinary life as the "poor little rich girl" of the Great Depression, survived family tragedy and multiple marriages and reigned during the 1970s and '80s as a designer jeans pioneer, died Monday at the age of 95.
Vanderbilt was the great-great-granddaughter of financier Cornelius Vanderbilt and the mother of CNN newsman Anderson Cooper, who announced her death via an obituary that aired on the network Monday. She had been suffering from advanced stomach cancer.
Her life was chronicled in sensational headlines from her childhood through four marriages and three divorces. She married for the first time at 17, causing her aunt to disinherit her. Her husbands included Leopold Stokowski, the celebrated conductor, and Sidney Lumet, the award-winning movie and television director. In 1988, she witnessed the suicide of one of her four sons.