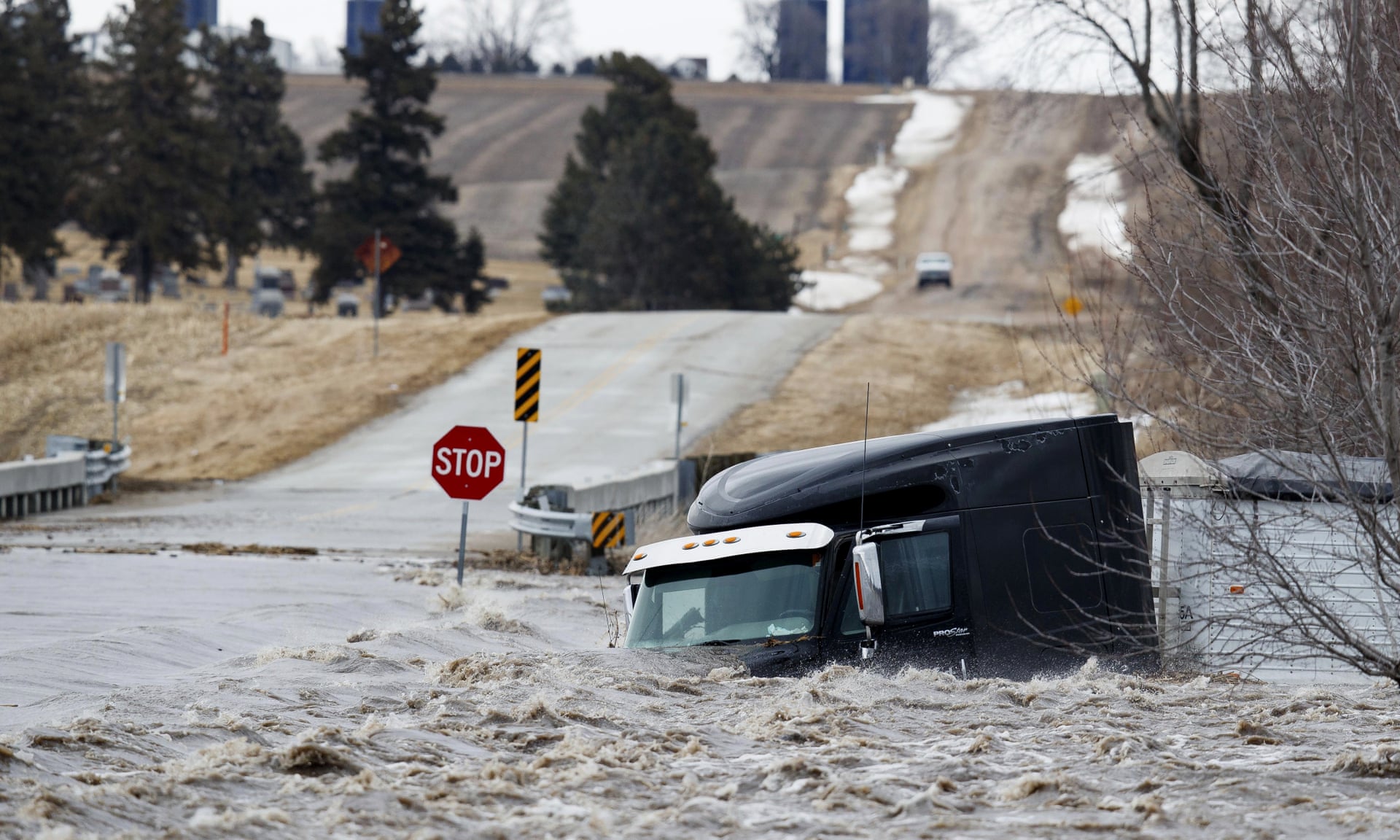 Authorities were using boats and large vehicles on Saturday to rescue and evacuate residents in parts of the US midwest where rainwater and snowmelt has poured over frozen ground, overwhelming creeks and rivers. At least one person was dead.
In eastern Nebraska, rescue efforts were hampered by reports of levee breaches and washouts of bridges and roads, including part of Nebraska Highway 92, leading in and out of south-west Omaha. Authorities confirmed that a bridge on that highway that crosses the Elkhorn river had been washed out.
In Freemont, west of Omaha, the Dodge County sheriff's office issued a mandatory evacuation order for some residents after floodwaters broke a levee along the Platte river. And in Mills county, Iowa, authorities ordered people in some rural areas to evacuate after the Missouri river overtopped levees.