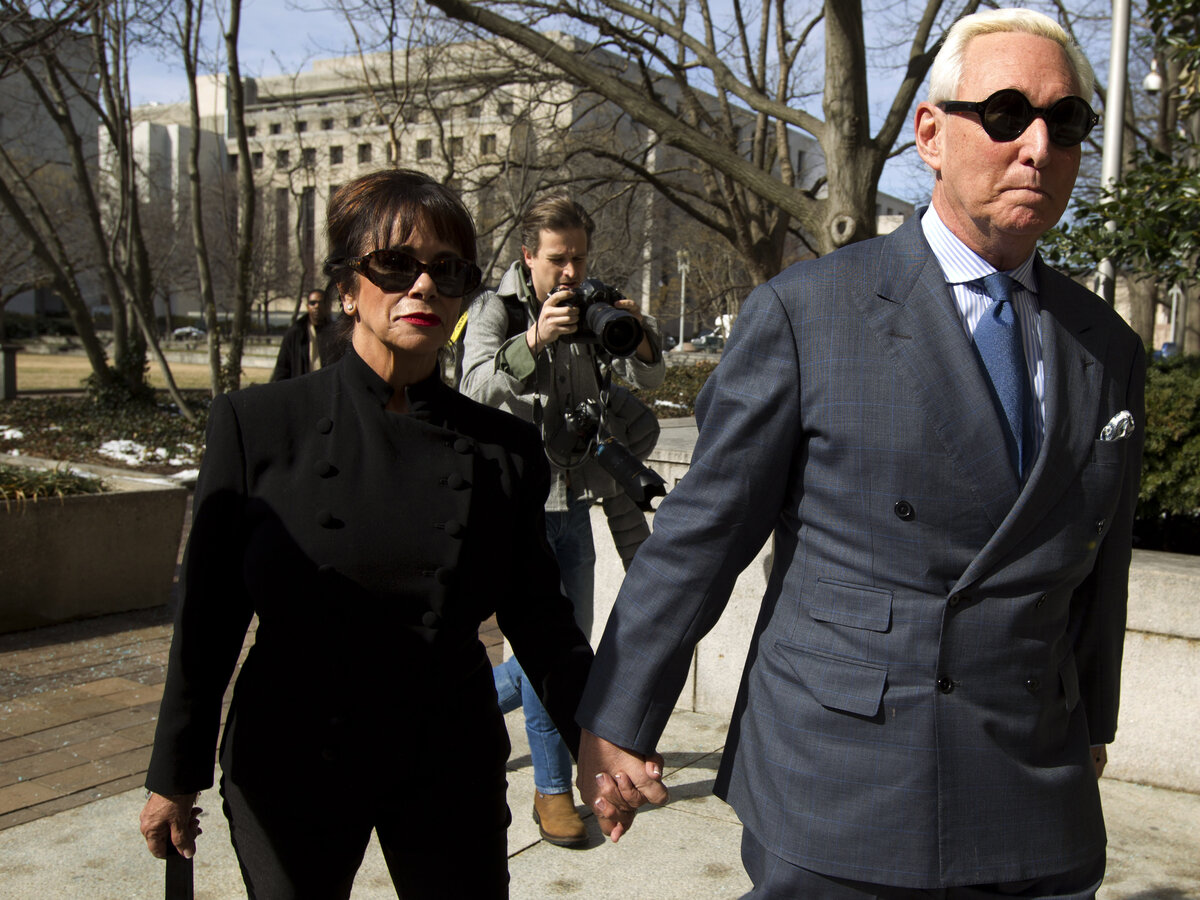 A federal judge barred Roger Stone from talking publicly about his case on Thursday after a post appeared on his Instagram account that criticized her.
Judge Amy Berman Jackson rejected apologies offered by Stone, both in writing and in person in a hearing in Washington, D.C. She added him to an existing gag order that prescribed attorneys and others from talking about the ongoing case.
If Stone violates that order, Jackson warned him, she would be "compelled to adjust your environment" — meaning that she would revoke his bond and order him to be detained ahead of his trial.