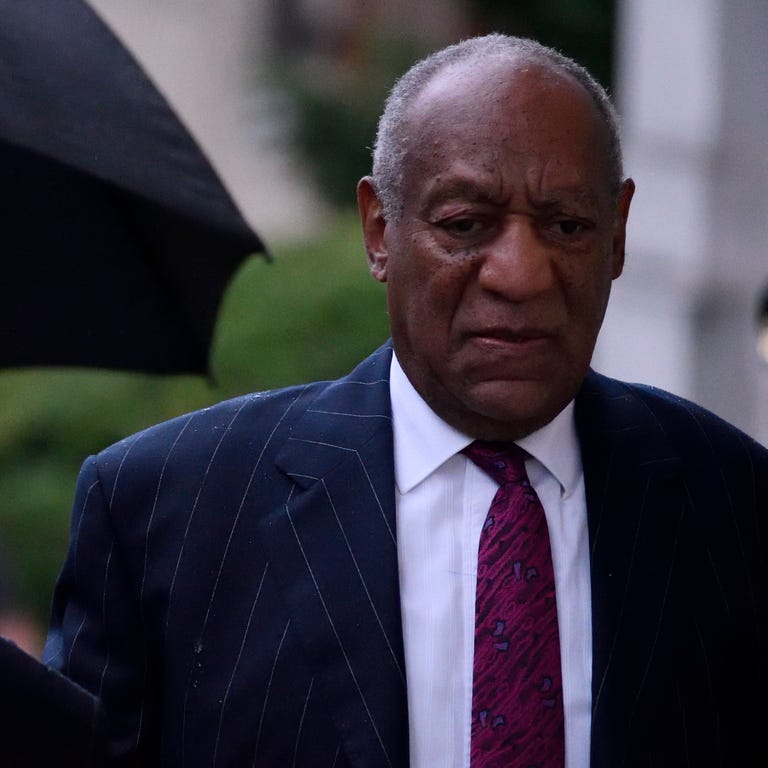 Comedian Bill Cosby has been sentenced to three to 10 years for drugging and molesting Temple University athletics administrator Andrea Constand in 2004 in his Philadelphia home.
Judge Steven O'Neill sentenced Cosby this morning, in a hearing five months after he was convicted. Per the AP, prosecutors wanted five to 10 years in jail which Cosby's lawyers pushed for house arrest.
Cosby did not make a statement during the hearing, which is the first high-profile sentencing of a celebrity since the #MeToo movement became what it is today.
Constand is one of 60 women who has accused Cosby of assault. For most of them, the statute of limitations has run out, meaning they can't bring charges against Cosby. In Constand's initial testimony five months ago, she described her encounter with the comedian once known as "America's Dad." She said he gave her three blue pills to make her less stressed, which made her pass out.