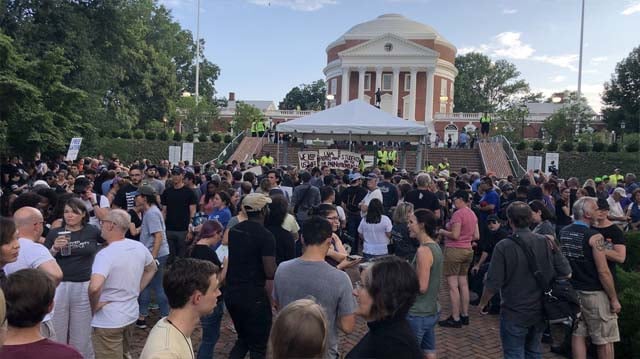 Tonight, hundreds of people rallied at the University of Virginia. UVA Students United had organized the Rally for Justice.
Due to heavy police presence, the demonstrators marched through UVA grounds and eventually rallied in Lambeth Field before moving again.
They are making a number of demands for the University and say they will not "cede to the confines" of police security.
This is a developing story. Follow @NBC29 on Twitter and Facebook for real-time updates, and we will post the latest with this story as the information becomes available.