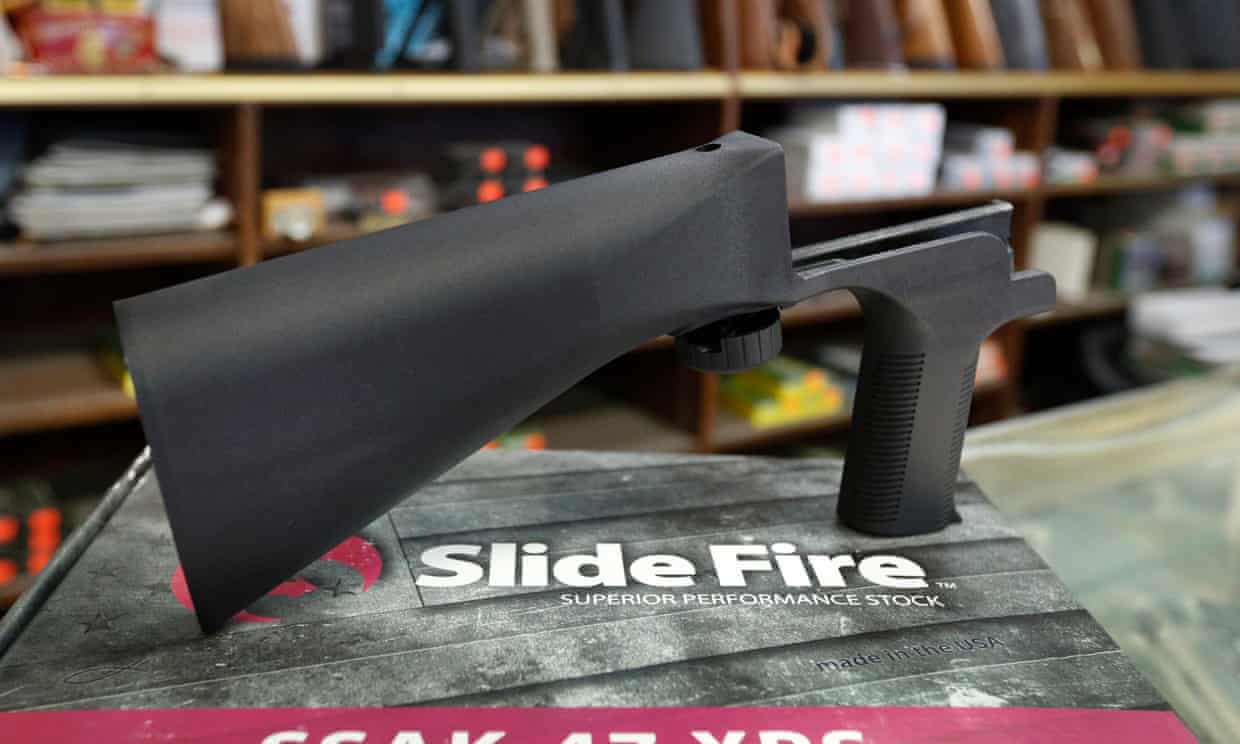 The leading maker of the rapid-fire accessory used by the shooter in the Las Vegas massacre will stop selling the devices next month.
Slide Fire Solutions, which holds several patents and describes itself as "the official bump stock", has been under mounting pressure since 58 people were killed and hundreds injured when a 64-year-old man opened fire on concertgoers last October.
After 17 people were killed at a Florida high school in February, Donald Trump ordered the US justice department to ban bump stocks, which were not used by the shooter in that incident.