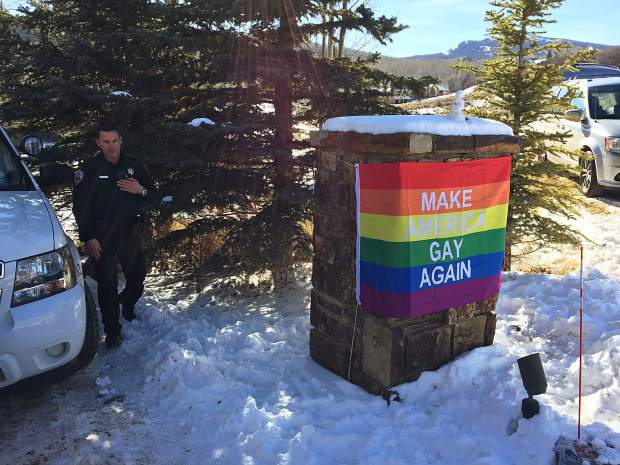 Vice President Mike Pence was welcomed to Colorado with snow-dusted pines, cool mountain air and a bright rainbow banner with the words, "Make America Gay Again."
Neighbors who live next door to the Aspen property where Pence and his wife are staying on vacation hung the flag on a pillar fronting the two homes' shared driveway, according to the Aspen Times.
"You couldn't miss it," Pitkin County Sheriff's Deputy Michael Buglione told the newspaper.
Pence is a a long-time opponent of LGBTQ rights. As a member of Congress, he supported "conversion therapy" and said gay marriage would signal "societal collapse." And as governor or Indiana he signed a law that allowed businesses to discriminate against LGBT people, only to reverse course in the face of widespread criticism.