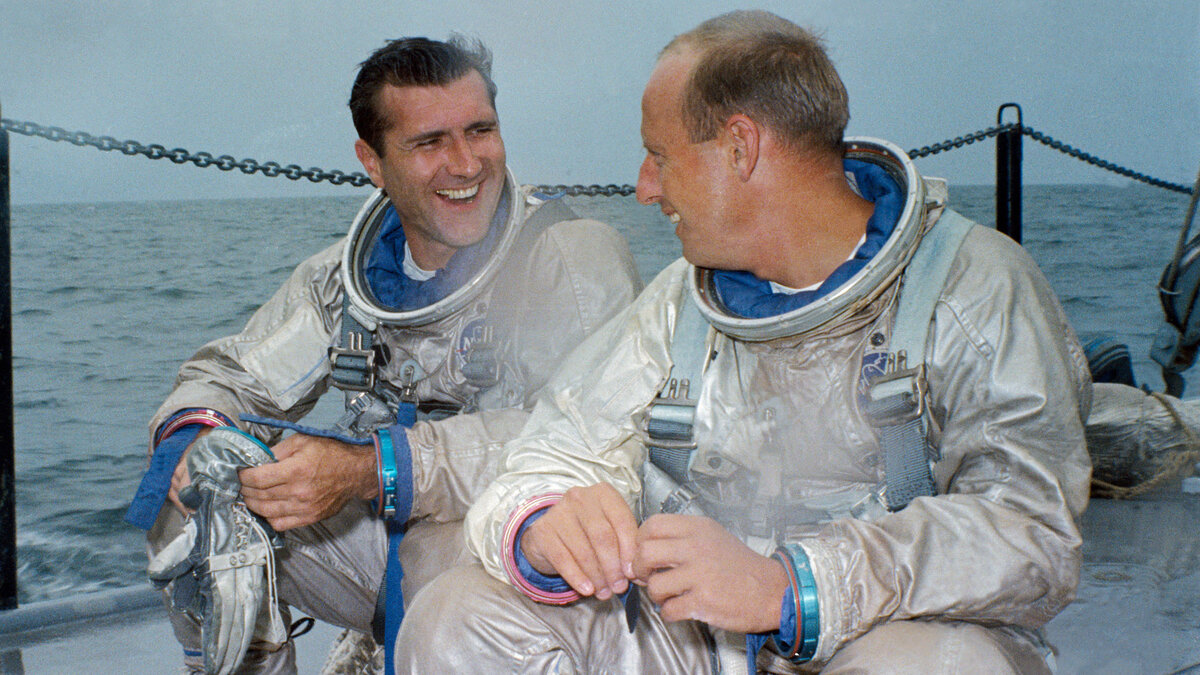 Astronaut Dick Gordon who flew to the moon but never got a chance to walk on the surface has died at his California home at age 88, according to NASA.
Gordon never thought he'd be a pilot — let alone an astronaut who would be just one of 24 people to fly to the moon. In fact, as a young boy, born during the Great Depression in 1929, he actually dreamed of being a priest or even a professional baseball player.
It wasn't until he entered Navy flight school that he first touched an airplane. But he knew right then that flying high and going fast were his life's callings. "Once I found out what that airplane could do for me or I could do for it, it was love at first sight," he said.
He received his wings as a Naval aviator in 1953 and eventually became a test pilot and won the Bendix Trophy Race from Los Angeles to New York in 1961 (setting a new transcontinental speed record of 2 hours and 47 minutes). By this point Gordon was all about going fast.
NASA selected him in the third group of astronauts named in 1963 and he first flew to space aboard Gemini 11 in 1966. It was a demanding three-day mission. He and mission commander Pete Conrad had a whole series of important tasks to perfect as NASA continued its march to the moon for the upcoming Apollo program.