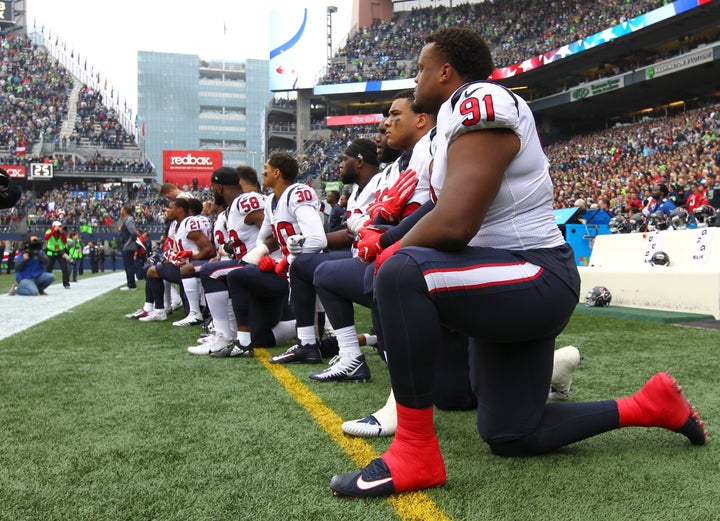 Across the NFL this season, players protesting racism and police brutality have chosen to kneel during pre-game national anthems instead of standing in salute to the flag. The ongoing protest has set off a flurry of conservative criticism, notably from President Donald Trump.
The protests, initiated by then-San Francisco 49ers quarterback Colin Kaepernick last year, recently escalated after Trump characterized any player who kneeled during the anthem as a "son of a bitch" during a September speech in Alabama.
But recent comments from Texans owner Bob McNair appear to have struck a chord.
"We can't have the inmates running the prison," McNair, who's donated millions to the Trump campaign, said of the anthem protests in an ESPN article published Friday.