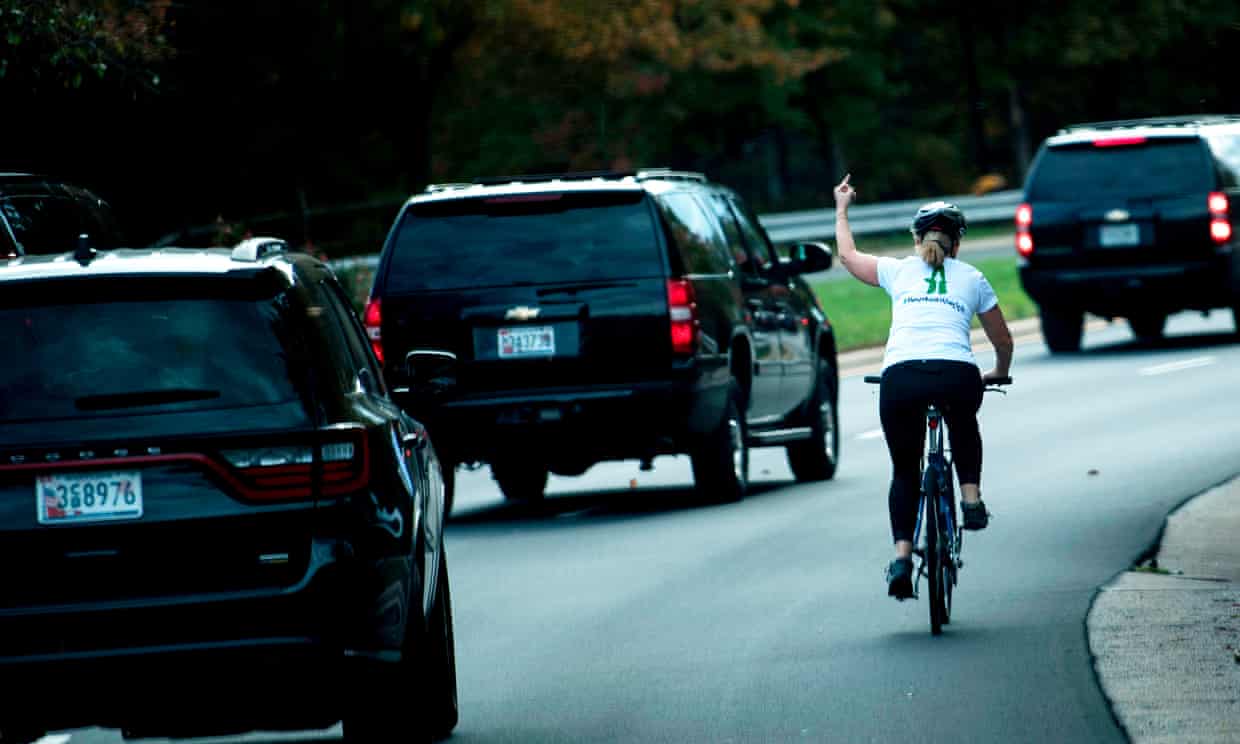 The president of the United States is used to being saluted, but a cyclist in Virginia put her own particular slant on the tradition on Saturday when she was overtaken by Donald Trump's motorcade.
The woman on her bike was photographed raising her middle finger when Trump's vehicles passed her on their way out from the Trump National Golf Club on the banks of the Potomac river, on the outskirts of Washington DC. She repeated the gesture when she caught up with the motorcade.
As noted in the White House pool report, "POTUS's motorcade departed the Trump National Golf Club at 3.12pm, passing two pedestrians, one of whom gave a thumbs-down sign. Then it overtook a female cyclist, wearing a white top and cycling helmet, who responded by giving the middle finger.
TVNL Comment:  You go, girl!!!