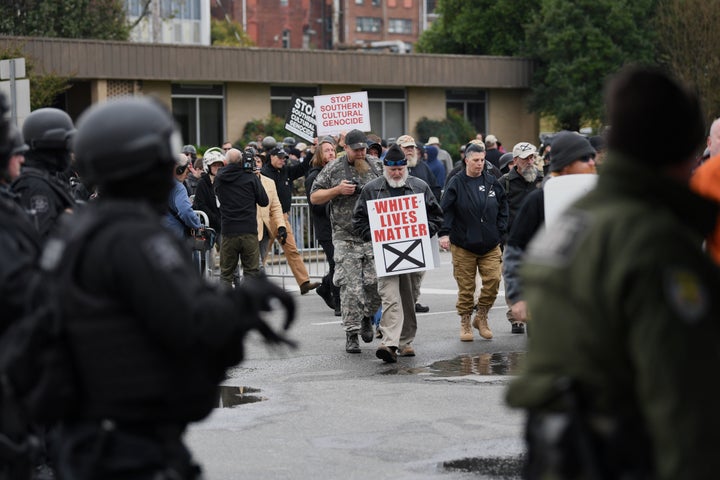 White supremacists, neo-Nazis and fascists descended on a Middle Tennessee town Saturday for a "White Lives Matter" rally, striking fear into communities desperate to avoid the kind of violence that visited Charlottesville, Virginia, nearly three months ago.
But it was met with a heavy police presence and resistance from counterprotesters. A second rally planned for the afternoon in the larger college town of Murfreesboro was abruptly canceled by organizers.
An umbrella group of white supremacist organizations called the Nationalist Front held its first rally Saturday morning in Shelbyville, a town of 21,000 about an hour south of Nashville.