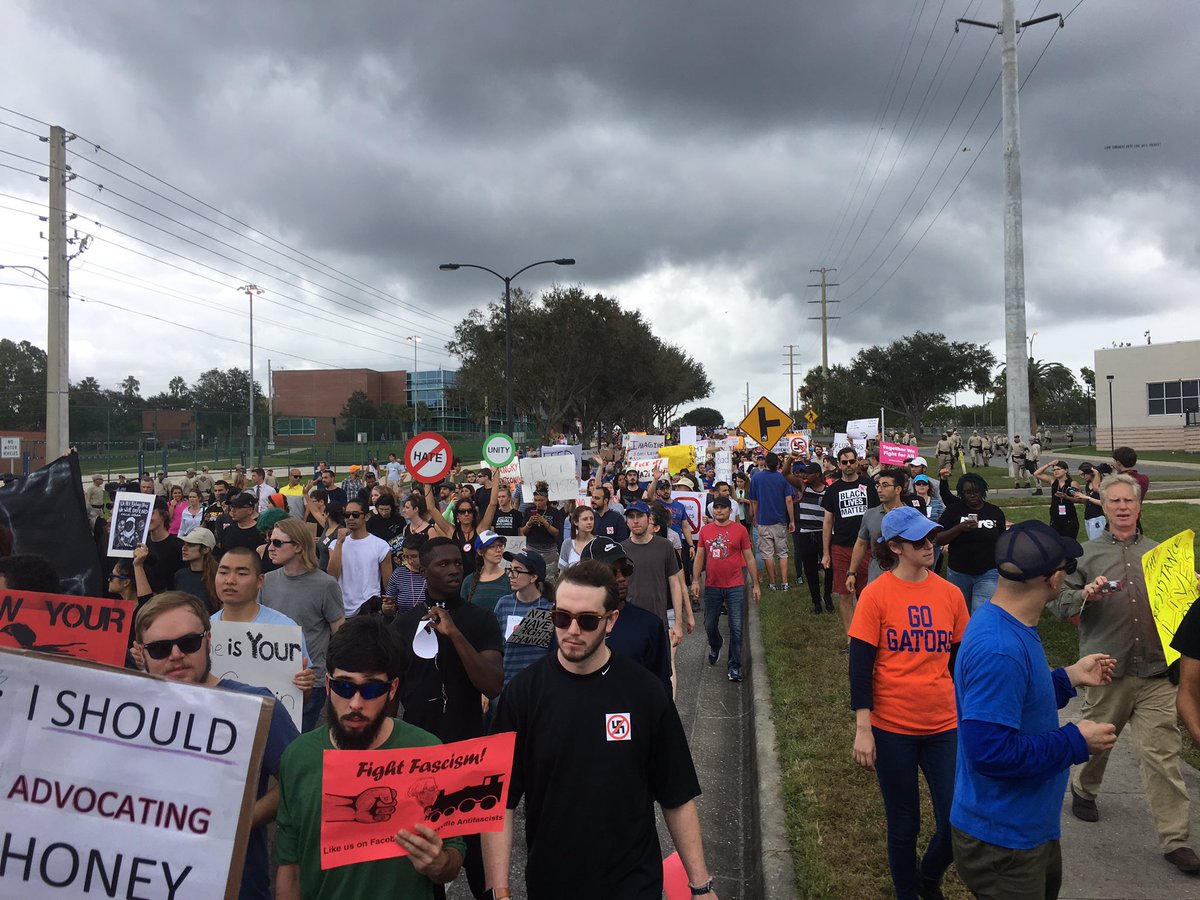 Thousands of people turned up Thursday at the University of Florida to protest an afternoon speech by a prominent white supremacist, making their message clear: Richard Spencer, and those like him, are not welcome.
Well before Spencer's speech, set to start at 2:30 p.m. (EDT) at a place that did not invite him, a mass of protestors was on hand to greet him.
"Not in our town, not in our state, we don't want your Nazi hate!" protestors chanted as they made their way to the Phillips Center for the Performing Arts, where Spencer was to appear. Other popular chants included "Alt-right you can't hide, you support genocide!" and "No Trump, no KKK, no Facist USA!"
There were no initial reports of violence prior to Spencer's speech.