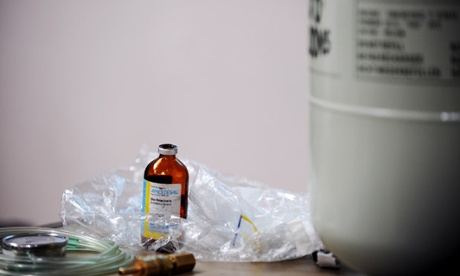 An anesthesiologist said he would no longer act as an expert witness for states defending their lethal injection methods, creating another hurdle for corrections departments scrambling to find workable execution systems.

Mark Dershwitz, a University of Massachusetts anesthesiologist and pharmacologist, was the expert called by Ohio in support of its new two-drug combination that led to a troubling 26-minute execution in January.
The same drug combination led to a nearly two-hour execution in Arizona last month, raising more questions about the drugs.

Dershwitz was a leading expert for prison officials, having offered his opinions for 22 states and the federal government over the past decade.

He announced his decision to terminate his role in June, saying Ohio had jeopardized his standing with the American Board of Anesthesiology in a news release it issued about the 16 January execution of Dennis McGuire.