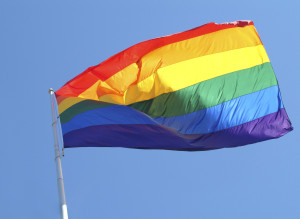 The U.S. Court of Appeals for the 4th Circuit ruled Monday that Virginia's ban on same-sex marriage is unconstitutional.

The 2-1 ruling upheld a previous decision issued earlier this year by a Virginia district court, which struck down the state's ban on gay marriages.

"Virginia has failed to advance a compelling state interest justifying its definition of marriage as between only a man and a woman," reads the ruling. "Virginia's laws declining to recognize same-sex marriage infringe the fundamental right to marriage and are therefore unconstitutional."
The circuit court also has jurisdiction over three other states with similar bans: North Carolina, South Carolina and West Virginia. As noted in the 4th Circuit's ruling, the Southern District of West Virginia stayed a challenge to the state's ban pending Monday's ruling.

In the ruling, Judge Henry Floyd argued that personal opposition to same-sex unions is not a legitimate legal basis for banning gay marriage.