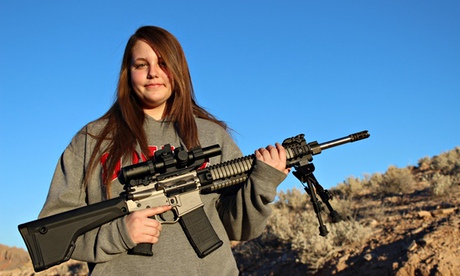 n February, a nine-year-old Arkansas boy called Hank asked his uncle if he could head off on his own from their remote camp to hunt a rabbit with his .22 calibre rifle. "I said all right," recalled his uncle Brent later. "It wasn't a concern. Some people are like, 'a nine year old shouldn't be off by himself,' but he wasn't an average nine year old."

Hank was steeped in hunting: when he was two, his father, Brad, would put him in a rucksack on his back when he went turkey hunting. Brad regularly took Hank hunting and said that his son often went off hunting by himself. On this particular day, Hank and his uncle Brent had gone squirrel hunting together as his father was too sick to go.
When Hank didn't return from hunting the rabbit, his uncle raised the alarm. His mother, Kelli, didn't learn about his disappearance for seven hours. "They didn't want to bother me unduly," she says.

The following morning, though, after police, family and hundreds of locals searched around the camp, Hank's body was found by a creek with a single bullet wound to the forehead. The cause of death was, according to the police, most likely a hunting accident.