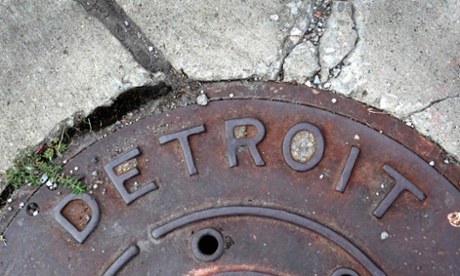 A year after filing for bankruptcy, Detroit is building momentum to get out, especially after workers and retirees voted in favor of major pension changes just a few weeks before a judge holds a crucial trial that could end the largest public filing in U.S. history.

Pension cuts were approved in a landslide, according to results filed shortly before midnight Monday. The tally from 60 days of voting gives the city a boost as Judge Steven Rhodes determines whether Detroit's overall strategy to eliminate or reduce $18 billion in long-term debt is fair and feasible to all creditors.

The rial starts August 14.
"I want to thank city retirees and active employees who voted for casting aside the rhetoric and making an informed, positive decision about their future and the future of the city," said Kevyn Orr, the state-appointed emergency manager who has been handling Detroit's finances since March 2013.

General retirees would get a 4.5 percent pension cut and lose annual inflation adjustments. They accepted the changes with 73 percent of ballots in favor. Retired police officers and firefighters would lose only a portion of their annual cost-of-living raise. Eighty-two percent in that class voted "yes."