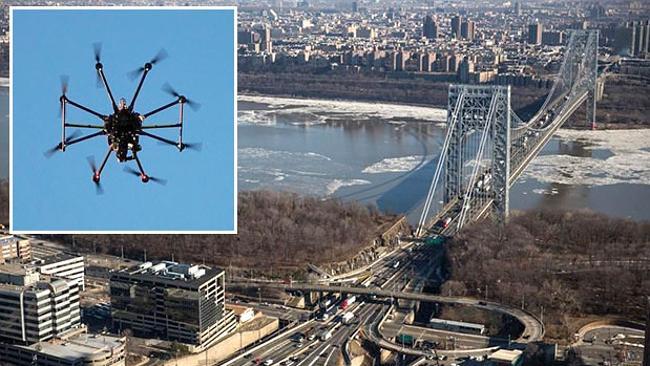 -Two men have been arrested and arraigned on felony reckless endangerment charges after they allegedly piloted two drones that almost struck an NYPD helicopter flying over the George Washington Bridge.

The drones, which were allegedly operated by Remy Castro and Wilkins Mendoza, came within 800 feet of the police chopper.
NYPD pilots operating an Aviation Unit helicopter "observed flying object[s] at 2,000 feet in vicinity of the George Washington Bridge, then circling heading toward the helicopter," according to a police report. "The officers were forced to change their course to avoid a collision."