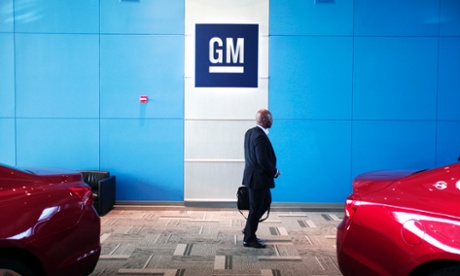 General Motors's safety crisis over deadly ignition switches has deepened with the recall of 8.23m cars linked by the carmaker to three deaths.

The latest recalls, which now total 29m this year, boosted the number of deaths acknowledged by GM to at least 16 in cars with switch-related problems. The automaker said it now knows of 61 crashes tied to faulty ignition switches, although US lawmakers and safety regulators have said they expect the death toll to climb.
The latest fatalities occurred in two separate high-speed crashes, one involving a 2003 Chevrolet Impala, the other a 2004 Impala, according to GM spokesman Jim Cain. The air bags failed to deploy in both crashes, Cain said, but GM cannot conclusively link the non-deployment to the ignition switches.

"Among these recalled vehicles, GM is aware of seven crashes, eight injuries and three fatalities," GM said in a statement. "The fatal crashes occurred in older model full-size sedans being recalled for inadvertent ignition key rotation. There is no conclusive evidence that the defect condition caused those crashes."