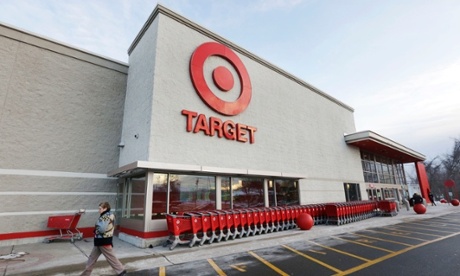 A 9mm handgun, loaded with live ammunition, has been found in the toy aisle of a Target store in Myrtle Beach, South Carolina.

The alarming discovery was revealed on Thursday, a day after a grassroots campaign for safer gun laws in America, Moms Demand Action, launched a petition calling on Target to firm up its policy on carrying guns into its stores. The petition has already attracted 25,000 signatures.
Myrtle Beach police are poring through surveillance video captures inside the Target store in Seaboard Street, following reports that a suspicious male was seen walking up and down the toy aisle looking nervous and fidgety shortly before the discovery was made. The firearm was found by a Target worker who initially mistook it for a toy gun, having spotted it lying in plain view in a toy box on a shelf.

A Target spokesman told the local outlet WMBF News that the "safety and security of our team members and guests is a top priority for Target. We take these matters very seriously."

Moms Demand Action pointed to the Myrtle Beach find as another example of why Target should make public its opposition to weapons being carried in its stores, even where local laws permit that. Current state law in South Carolina permits the carrying of loaded firearms in public but only when the gun is concealed and the owner has a license.