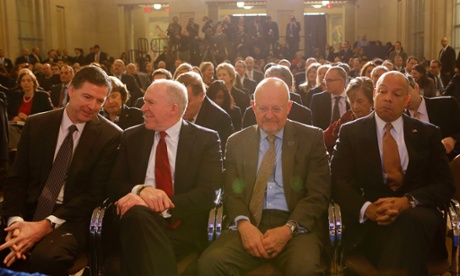 The Justice Department is withholding documents related to the bulk collection of Americans' data from a transparency lawsuit launched by the American Civil Liberties Union.

US attorney Preet Bharara of the southern district of New York informed the ACLU in a Friday letter that the government would not turn over "certain other" records from a secret surveillance court, which are being "withheld in full" from a Freedom of Information Act suit the civil liberties group filed to shed light on bulk surveillance activities performed under the Patriot Act.
The decision to keep some of the records secret, in the thick of Edward Snowden's revelations, has raised suspicions within the ACLU that the government continues to hide bulk surveillance activities from the public, despite US president Barack Obama's Friday concession that controversial National Security Agency programs have "never been subject to vigorous public debate".

The ACLU lawsuit, like others filed by civil liberties groups, has resulted in a trove of documents from the so-called Fisa court detailing the scope, authorizations and, in some cases, violations surrounding NSA surveillance ostensibly occurring under Section 215 of the Patriot Act. The director of national intelligence now posts the released documents to a Tumblr page, usually without revealing that the disclosures were spurred by lawsuits.