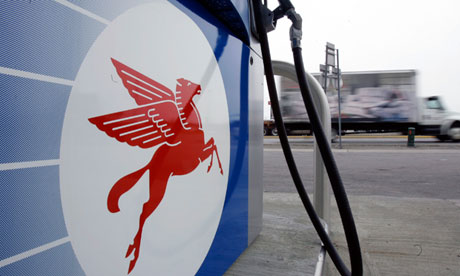 Exxon Mobil Corp. said on Friday that it will begin offering benefits to legally married same-sex couples in the United States starting next week.

The company says it will recognise "all legal marriages" when it determines eligibility for health care plans for the company's 77,000 employees and retirees in America.
That means if a gay employee has been married in a state or country where gay marriage is legal, his or her spouse will be eligible for benefits with Exxon in the United States as of 1 October.

Exxon, which is facing a same-sex discrimination complaint in Illinois, said it was following the lead of the US government. In June, the US supreme court struck down the Defense of Marriage Act, which had allowed states to refuse to recognize same-sex marriages granted in other states. In recent months, federal agencies have begun to offer benefits to legally married same-sex couples.