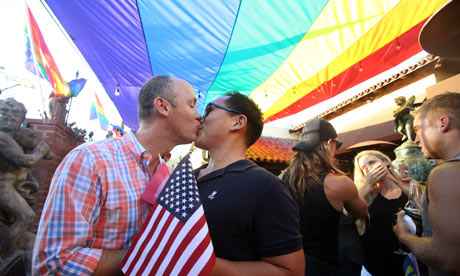 The US will begin processing visa applications from same-sex married couples in the same manner as heterosexual spouses, secretary of state John Kerry confirmed on Friday, bringing full equality to the country's immigration system for the first time.

The announcement, made at the US embassy in London, will affect all non-US citizens who are married to an American partner of the same sex, regardless of whether their country of origin recognises same-sex unions.
Last month, the Department of Homeland Security said it would begin reviewing petitions filed on behalf of the same-sex spouses of US citizens.

It is the latest consequence of the decision by the US supreme court to strike down the Defense of Marriage Act (Doma), which outlawed federal recognition of gay marriages, in June.

The Obama administration has undertaken a comprehensive review of federal marriage rules since the supreme court ruling.