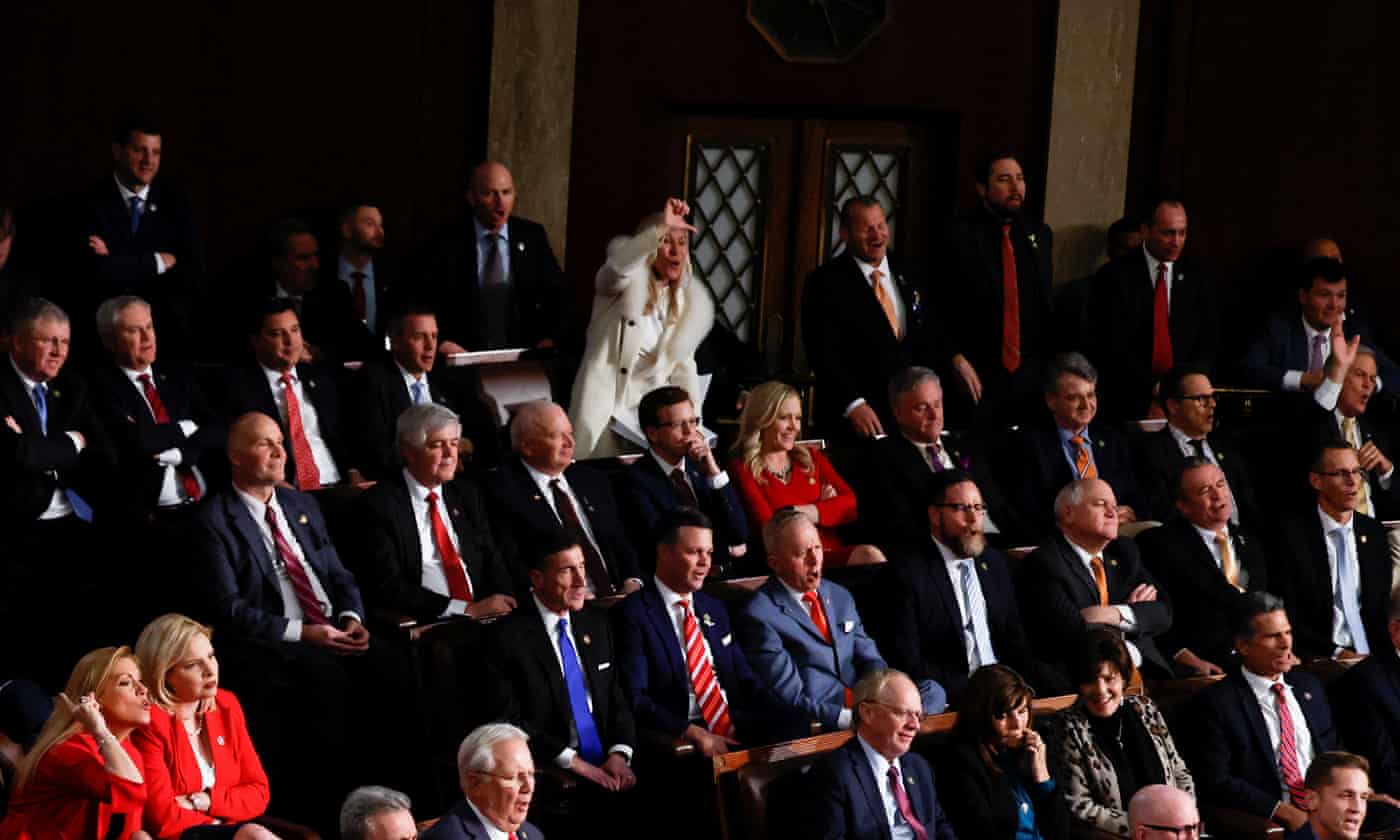 Juan Ciscomani. Tom Kean Jr. Brian Fitzpatrick. Marc Molinaro. David Schweikert. Brandon Williams … Many Americans would struggle to identify who these people are or what they do.
They are all, in fact, Republican members of Congress. And progressive activists argue that their fate is more crucial to the future of American democracy than more high-profile rightwing political figures such as Matt Gaetz and Marjorie Taylor Greene.
Indivisible, a leftwing political umbrella movement founded in response to Donald Trump's election as president in 2016, has launched a campaign to unseat 18 Republican members of the House of Representatives from districts that Joe Biden won in the election of 2020.