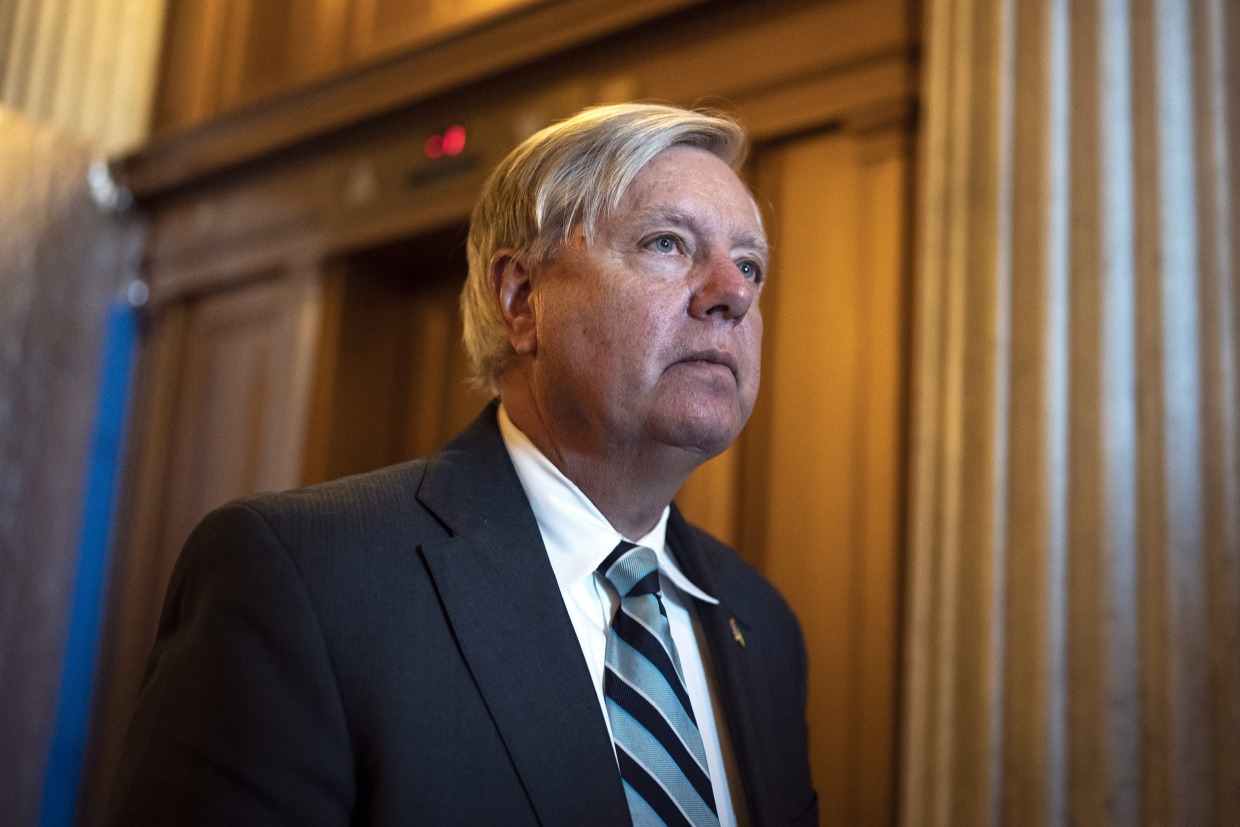 Sen. Lindsey Graham, R-S.C., on Tuesday testified before a Georgia grand jury investigating possible interference in the 2020 presidential election, a source familiar with the planning confirmed to NBC News.
Graham's testimony was expected to begin at 9 a.m. ET. He departed the courthouse more than two hours after his arrival, the source said.
It is unclear if he answered any of the jury's questions. NBC News reached out to Graham's lawyers and his Senate office for comment.
The Supreme Court earlier this month rejected Graham's request to quash a subpoena from the grand jury in the Georgia probe. Fulton County District Attorney Fani Willis, who is heading the investigation, is seeking details about phone calls Graham made to top election officials in Georgia amid disproven allegations from then-President Donald Trump about widespread voter fraud in the 2020 election.