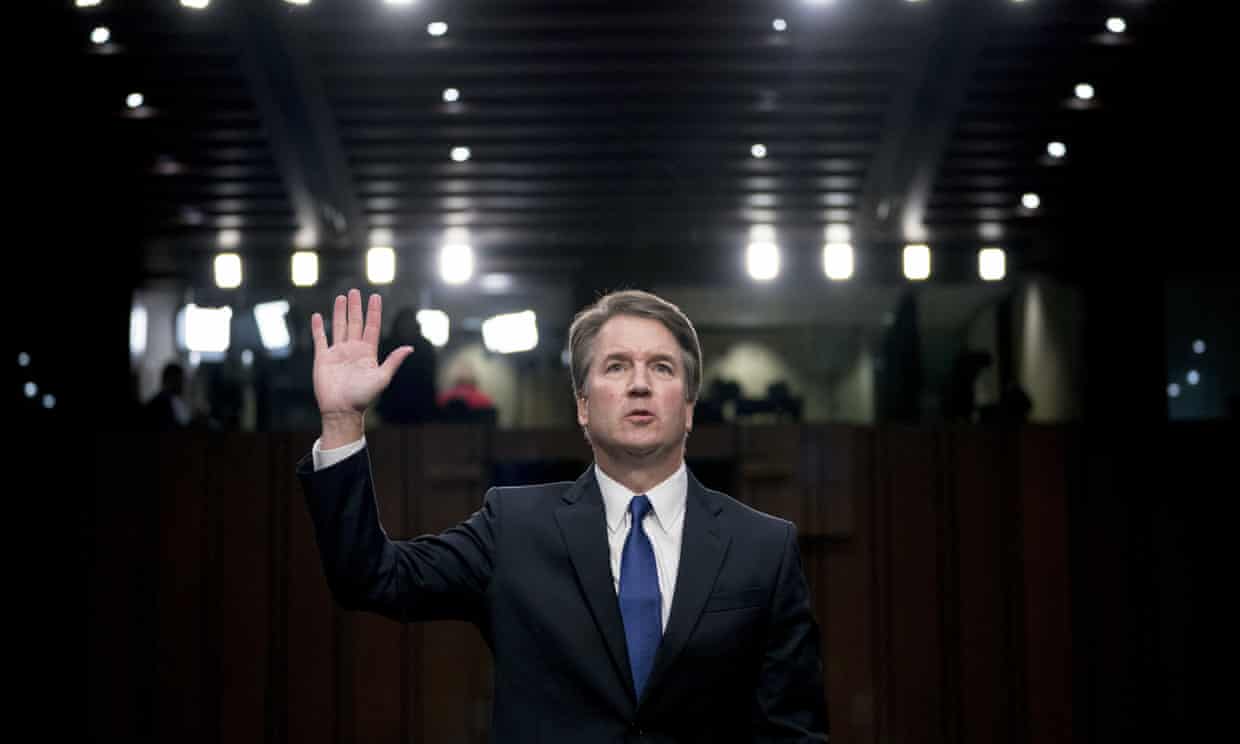 Christine Blasey Ford, the woman who has accused supreme court nominee Brett Kavanaugh of sexual assault, will testify before the Senate judiciary committee on Thursday, in proceedings likely to become a decisive moment in the confirmation of the conservative judge.
A statement issued on Sunday by lawyers for the professor at Palo Alto University, who alleges Kavanaugh assaulted her at a part in the early 1980s, said an open hearing would take place at 10am on Thursday.
Kavanaugh, who has denied the allegations, is also expected to appear.
"Despite actual threats to her safety and her life, Dr Ford believes it is important for senators to hear directly from her about the sexual assault committed against her," the statement said.