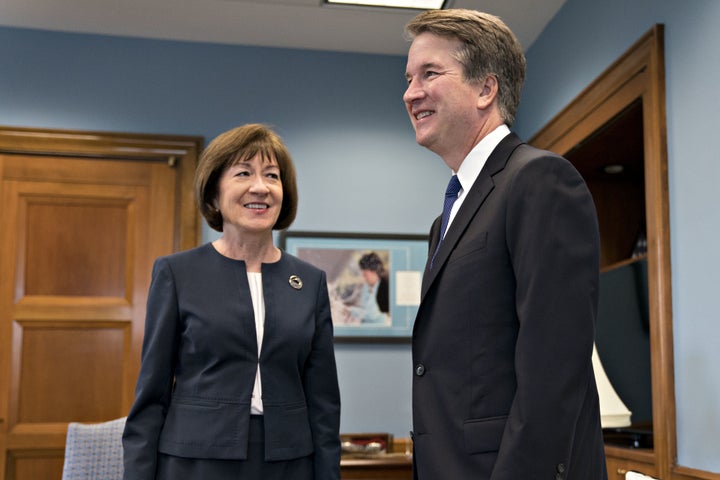 As a reminder of what could be at stake if President Donald Trump's latest Supreme Court pick is confirmed, abortion rights activists have been sending Sen. Susan Collins (R-Maine) coat hangers for months.  A lot of coat hangers.
Around 3,000 have been delivered so far to the office of the senator, The Associated Press reported Saturday. Collins is considered to be a key vote in the upcoming confirmation vote for Trump's nominee, Brett Kavanaugh.
Many supporters of abortion rights fear Kavanaugh would dismantle the landmark 1973 abortion case Roe v. Wade ― in no small part because that's precisely what Trump promised during his campaign. Given the chance, Trump said, he would nominate judges to the Supreme Court who would significantly roll back Roe v. Wade. Collins, a centrist, supports abortion rights.
The hangers are symbols of a dangerous method for terminating a pregnancy used when abortion was illegal and many women resorted to risky procedures.