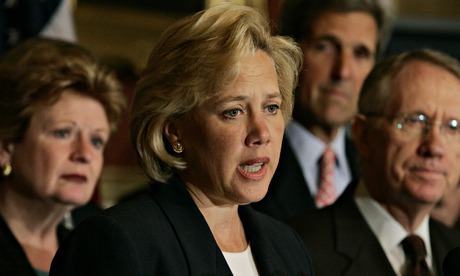 Legislation to promote shooting on public land and relax ammunition regulations sailed through Congress on Monday night after Senators voted overwhelmingly in favour of a key procedural motion.

In stark contrast to gun control legislation, which has been stalled since last April, the bipartisan "sportsmen's act" has been promoted by gun enthusiasts and attracted support from several Democrats facing re-election in Republican-leaning states.
A cloture motion to bring debate to a close and move rapidly toward a vote was passed by 82 senators to 12, all but ensuring the bill – which is matched by a similar measure already passed by the House of Representatives - will soon become law.

The legislation aims "to protect and enhance opportunities for recreational hunting, fishing, and shooting" by stipulating that shooting ranges on public land can be used for target practice and exempting shotgun pellets and bullets from environmental rules designed to limit lead use.